---
PROFILE: [Hits = ]
---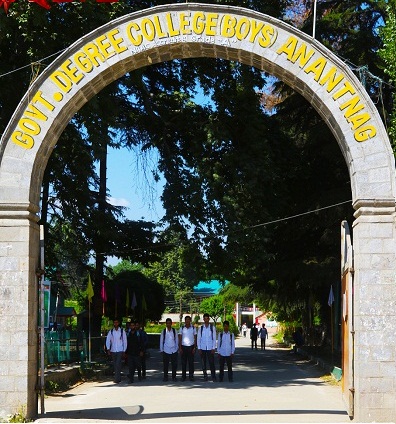 Government Degree College Anantnag, is a premier educational institute of South Kashmir. It was established in 1950 as an intermediate co-education college in Anantnag town. Later it was shifted to its present location which was a rest house of the Maharaja. In the early eighties a women's college was established in the town thereby, making it a seat of learning for boys only.
Under the able guidance of various educatioalist it has flourished and distinguished itself as one of the leading higher educational institutions of the state. During its existence of 70 years it has produced a large human resource that has been serving in and out side the state in various capacities. The availability of quality learning atmosphere with allied facilities was recognized by a national autonomous accreditation body NAAC Bangalore, in the year 2012 when it was reaccredited with grade "A" with CGPA:3.03.
The college is affiliated to the University of Kashmir and is recognized under section 2(f) and 12(B) of the UGC Act of 1956.