Principal Speaks : [Hits = ]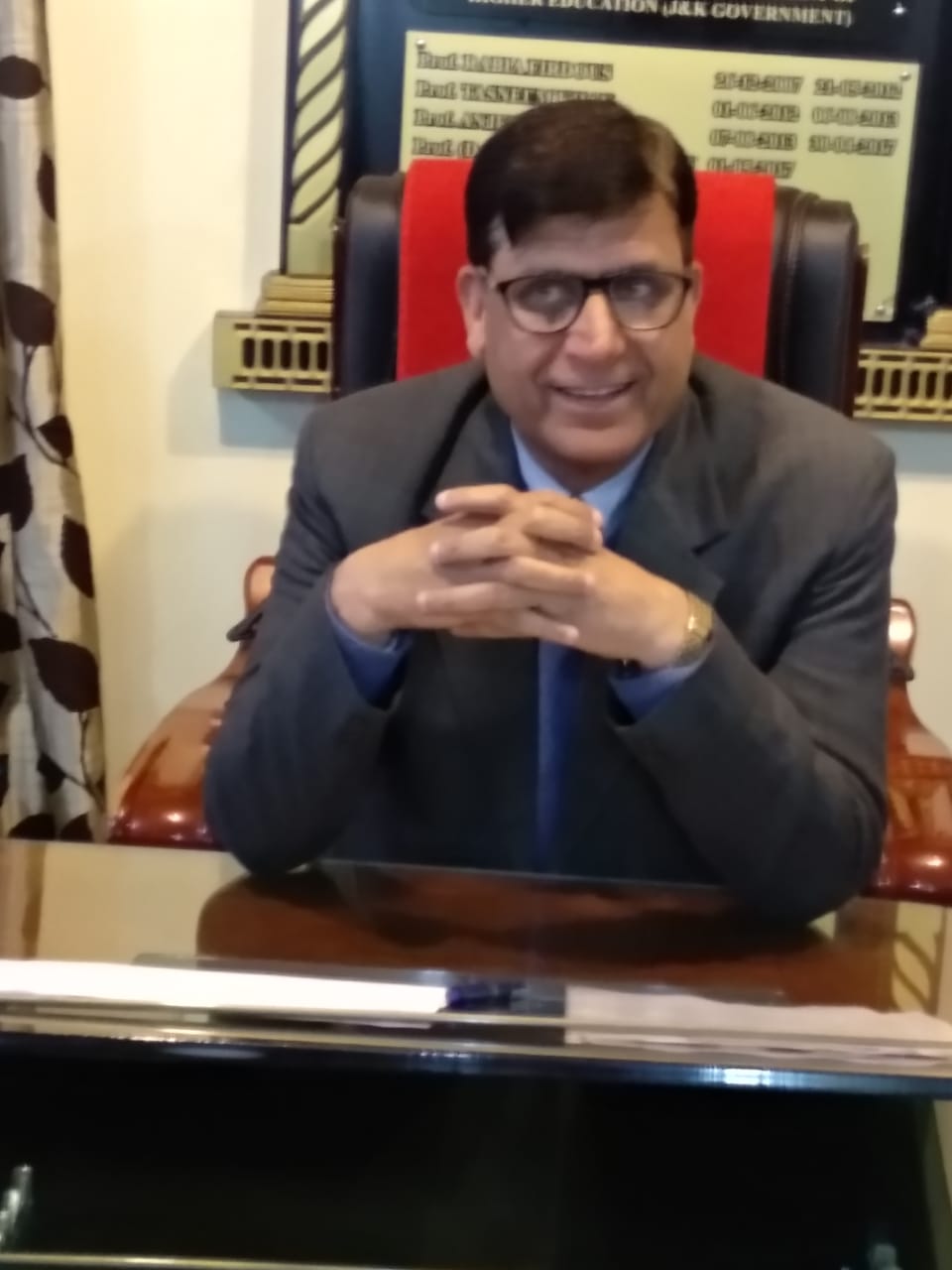 I welcome you in this historical institution of higher learning for the academic session 2017-18. I am a firm believer of the fact that this institution is going to change your approach to life provided you aspire and pursue the goal of change. It has been honing the talent and inquisitiveness of its valued learners since six decades. That is why pass outs still feel nostalgic about this college.
our college is one of the best colleges in the state and has been graded as " A" grade college by NAAC. We provide a variety of courses that fascinates students from far and wide places. Some new courses like BBA, Geology, BMMMC have been added in recent past, keeping in mind the societal needs and student employability. In addition college runs a number of skill courses like DTP, CCC, Spoken Arabic, Spoken English etc, both for enrolled students and for outside aspirants.
The huge infrastructure and quality human resource with dedication, commitment and professionalism makes it most enviable institution of higher education on the basis of its achievements in all segments of Higher Education, the college has been given "College with Potential of Excellence Status" by UGC in 2016. i am sanguine your stay in the college will be a pleasant memory of your life and the best investment for career progression.
Prof. Bashir Ahmad Rather